By Amb. Gurjit Singh
During the presentation of the opening speech of the Shangri La dialogue, Japanese Prime Minister Kishida Fumio spoke about the current world order being the subject of serious concerns.
To achieve diplomacy that is realistic for today's times, both pragmatic and in line with Japan's ideals, he announced the "Kishida Vision for Peace" (KVP), aimed at promoting Japan's diplomatic and security role in the Indo-Pacific region.
Kishida's vision has five aspects. These include strengthening the rules-based, free and open (FOIP) Indo-Pacific.
First, it will help improve security by strengthening Japanese defense capabilities. Second, support the Japan-US alliance and strengthen security cooperation with like-minded countries, including the Quad.
Third, redouble our efforts to denuclearize the world. The fourth is the strengthening of the United Nations, mainly through the reform of the Security Council, and the fifth is economic cooperation for international security.
With this initiative, Japan aims to work towards a "free and open Indo-Pacific plan for peace" by April 2023. It will further align Japanese efforts to promote FOIP, primarily through the provision of patrol vessels and l increasing "maritime law enforcement capabilities". .
These will go hand-in-hand on cybersecurity with their partners, using their official development assistance (ODA) commitments. In recent years, Japan has increased its support for maritime security efforts using its advanced satellite, artificial intelligence and drone technologies. Kishida promised to continue sharing this knowledge and experience with its partner countries.
Over the next three years, until 2025, Japan will increase technical cooperation, training and building the "maritime law enforcement capabilities" of at least 20 countries in the region.
Kishida has pledged to provide $2 billion for the provision of patrol vessels and the development of maritime transport infrastructure to Indo-Pacific countries in the same period, in partnership with QUAD, if necessary .
During the opening speech, Kishida elaborated on the expansion of Japan's defense capabilities. He acknowledged that due to the Ukrainian crisis, Germany had changed its defense policy and increased its defense budget.
Japan has decided to adapt its Russian policy to that of its allies. They would do so through dialogue, but prepare Japan to more firmly face threats or the use of force beyond the rules-based international order.
Chinese aggression in the East China Sea has a direct impact on Japan. The intensification of Russian-Chinese activity around the Japanese islands and the Pacific threatens. China's aggressive stance on Taiwan increases Japan's responsibility under the defense agreement with the United States.
As for ASEAN countries and Quad partners, Japan would now be willing to supply a huge amount of defense equipment to its major allies.
It has not yet considered funding ASEAN countries, for example, to buy US-made weapons, but would use ODA to support security enhancements, as it has done with the Philippines and Vietnam.
Thus, increasing response and deterrence capabilities would be essential for Japan. Kishida confirmed that Japan will lay out the National Security Strategy (NSS) by the end of 2022. It would be a model for increasing Japanese defense capabilities by 2027.
Kishida proposes to obtain a much higher defense budget to implement the national security strategy. Interestingly, although Article 9 of the Constitution has not been changed and Japan is called upon to maintain a defensive posture, the new NSS will likely allow for the development of counterattack and reaction capabilities. It will allow the Japanese defense to have a first strike capability in conventional armament.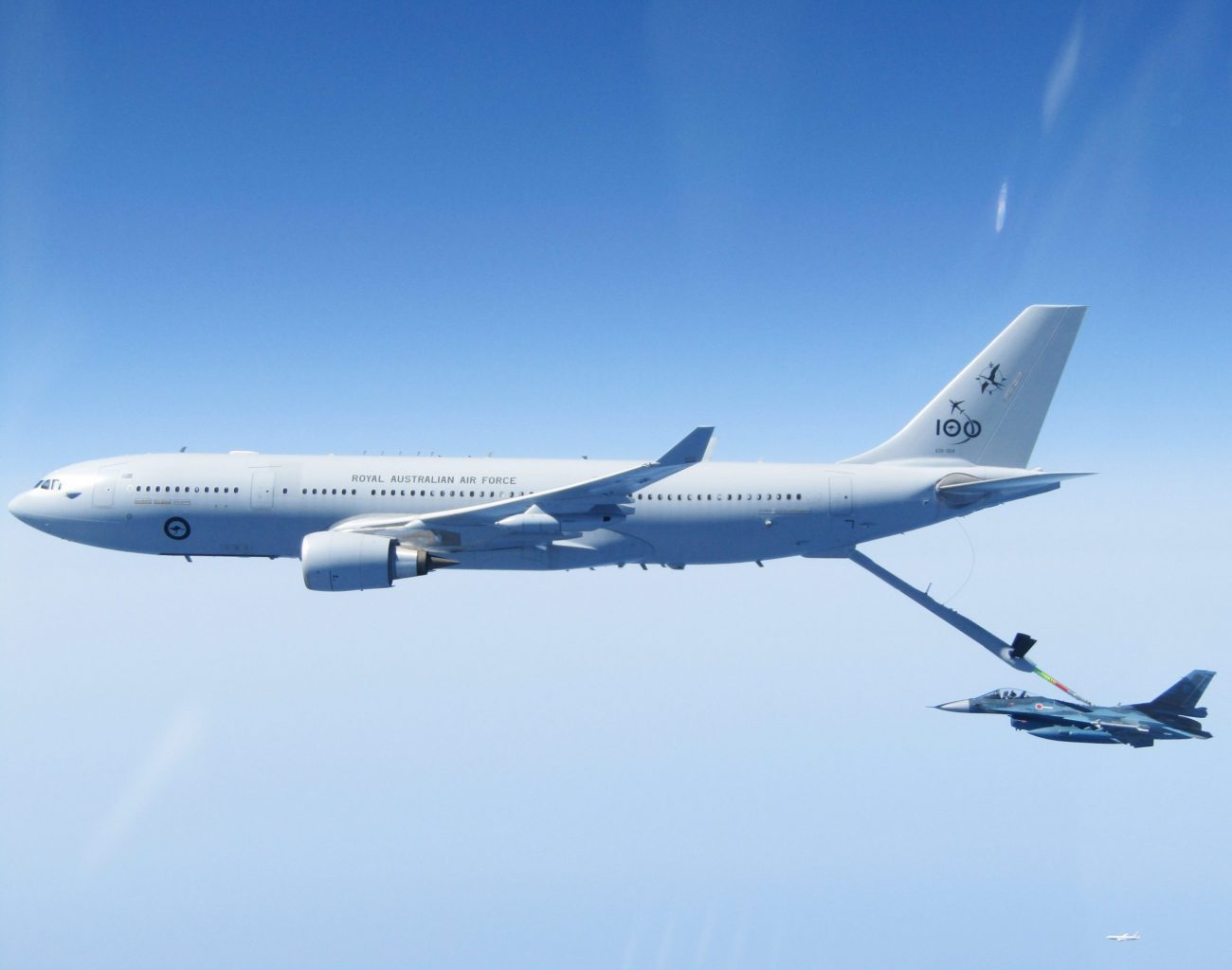 During his visit, Kishida also announced that negotiations with Singapore for defense equipment and technology transfer agreements were beginning. Japan will offer other ASEAN countries specific defense cooperation projects according to their needs. In addition, Japan is seeking reciprocal access agreements.
Japan has signed agreements with Australia and the United Kingdom. The country already has a treaty in place with the United States.
Japan is not restricting its collaboration only with Indo-Pacific countries, but is reaching out to European countries. Japan plans to participate in the NATO summit in Madrid at the end of June.
In his keynote address to the Shangri La Dialogue, Kishida saw no contradiction between Japan's national security and the harsh realities of the security environment beyond Japan.
Ahead of the Shangri La dialogue, Japan decided to allow lethal weapons exports to 12 partner countries, including India, Australia, ASEAN countries like Vietnam, Thailand, Indonesia , Malaysia and the Philippines, and the United Kingdom, Germany, France and Italy. in Europe.
This is part of their increased defense capabilities through the economies of scale and increased deterrence they could provide against China. Japan feels like a better contributor through cooperation with countries with bilateral security agreements.
A 2014 regulation restricted the export of lethal weapons but allowed some, which governs Japan's export of defense equipment.
These principles will be reviewed and finalized in the national security strategy by the end of 2022 and incorporated into the Japanese government's fiscal management and reform policy. Japan is developing new combat aircraft and medium-range anti-aircraft missiles with the United States and the United Kingdom.
Without economies of scale, it swallows up the increased defense budget. Japan believes in improving its security arrangements with its partner countries if it could help them adopt a stronger defensive posture. If they can challenge the availability and price of Chinese fighters, they will challenge China in ASEAN countries.
Sea-launched interceptor missiles could also be of interest to ASEAN countries, at least three of which, the Philippines, Indonesia and Vietnam, are so far interested in the land-based version of the BrahMos. Since Brahmos is a partnership with Russia, India and Japan cannot cooperate, but they could fill gaps in ASEAN countries' maritime security.
To avoid a competitive race between India and Japan for the defense market in ASEAN, it would be better if an Indo-Japanese collaboration could emerge first. Then they can woo the ASEAN market just as they do India's manufactured exports.
In its recent defense white papers, Japan tried to appease the US by buying more US-made weapons rather than developing its own. It is changing, with the joint development of weapons with the United States and the United Kingdom and the will to do so with other countries in the region.
The author is the former Ambassador to Germany, Indonesia, Ethiopia, ASEAN and the African Union. He is Chair of the CII Working Group on Trilateral Cooperation in Africa and a Professor at IIT Indore.)
Email EurAsian Times at:

[email protected]