The Tokyo Metropolitan Police discovered a factory counterfeiting residence cards in Chiba prefecture, near Tokyo. The operation was also found producing counterfeit driver's licenses, health insurance cards and more.
Police investigating forged documents discovered a group of Chinese nationals operating under orders from a headquarters in mainland China. The operation consisted of mass falsification of official documents to fill approximately 20,000 orders.
Their operation comes just as manufacturing hiring in Japan is gearing up to take advantage of the historic depreciation in the value of the Japanese yen.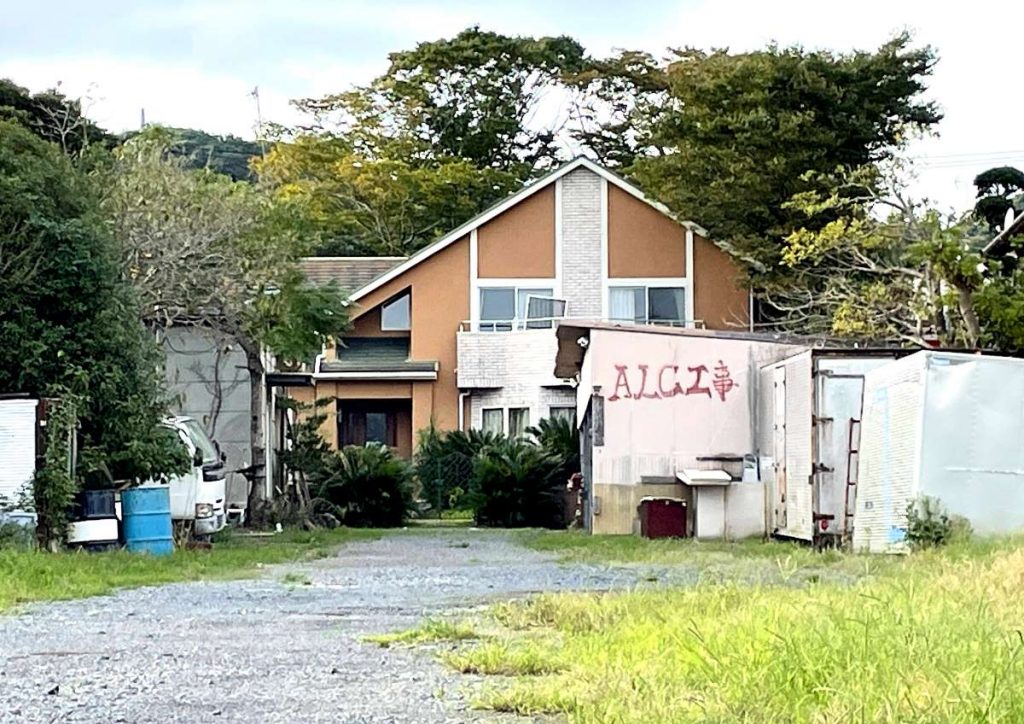 One of the largest illicit manufacturing operations
Three computers, two printers and about three thousand sheets of plastic. This was done in early September by Metropolitan Police investigators in a house in Asahi City, a rural district of Chiba prefecture.
This house was in fact a counterfeit factory illegally manufacturing fake residence cards resembling those issued to foreigners by the Immigration Bureau authorizing long-term stays in Japan. Japanese driver's licenses, health cards and other valuable official documents were also made.
Suspecting the group of engaging in a forgery operation, a combined force of police departments from 6 prefectures, including the Tokyo Metropolitan Police, cooperated with the investigation. They arrested six men and women, including Chinese nationals Zhiqiang Shen (30) and Guoqiang Wen (32), on suspicion of violating the Immigration Control and Refugee Recognition Act.
"It was one of the largest illicit manufacturing groups in the country," the lead investigator said. "There has never been a collapse of organized crime of this magnitude before."
While the group sold directly to a few foreign students in Japan from countries like Vietnam and Indonesia, most of their sales were to brokers. Doing business in groups on the Chinese app WeChat, the brokers sold the fake IDs to a large number of students. They also received word-of-mouth orders.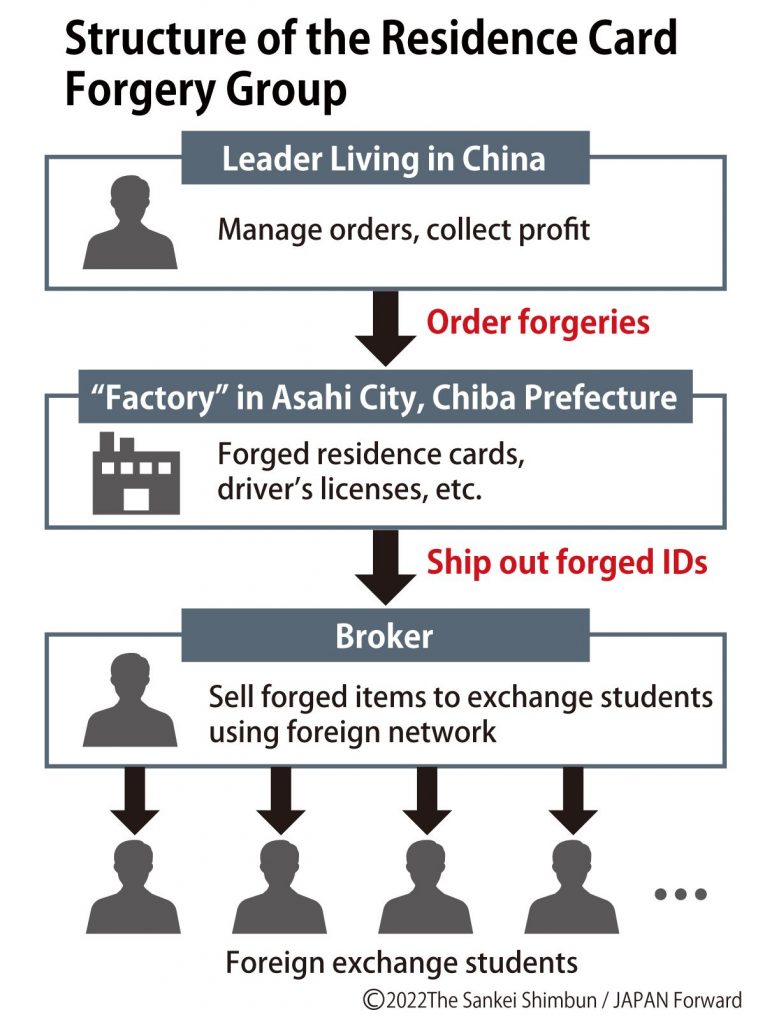 Trade in counterfeit residence cards
Although the false documents were intended for foreigners studying in Japan, the company was run from China, where the group's headquarters were located. The full story has not yet been revealed. Shen and Wen were contract workers in Japan, using their home in Chiba Prefecture to create the knockoffs.
In Japan, the business of forging identity documents like residence cards tends to be handled by foreigners with extensive sales networks, rather than Japanese people. Of the six people arrested, however, one was a Japanese man who would advise on the details of card making.
Counterfeiting know-how is often shared orally, and residence cards are sold for ¥1,500 to JPY 7,000 (~$10-$50) per card. The investigative team said the group received approximately 20,000 orders from August 2021 to early September 2022, representing approximately 100 million yen (~US$715,000) in sales.
The police confirmed that the fake residence cards were used illegally to get jobs, buy phones, etc. in various prefectures.
Driving license also falsified
More than just residence cards have been falsified by the group. During a house search, investigators found 7 Japanese driver's licenses, 19 health insurance cards and 5 "My Number" identity cards, all counterfeit.
Since driver's licenses are a highly trusted piece of photo identification, getting one has many benefits. Including employment benefits. Police are conducting an ongoing investigation into the misuse of fake driver's licenses and health insurance cards.
To prevent the use of such counterfeits, the Immigration Bureau of Japan has developed a residence card reader app that reads IC chips embedded in residence cards. Companies and other users can use it to confirm whether residence cards are valid or not, without the need to seek verification from an official body.
The Bureau of Immigration requires that the application be used with the consent of the cardholder.
The use of the app has yet to permeate society. However, as the officer in charge of the investigation team points out, "illegal residence becomes a hotbed for various crimes. And we want to crack down on every case."
RELATED:
(Read the report in Japanese on this link.)
Author: Yusaku Uchida