CAMP KISARAZU, Japan — Dozens of military officials representing 19 countries, including Taiwan, wrapped up a four-day conference on Thursday aimed at building partnerships among nations concerned about an increasingly aggressive climate in the Indo-Pacific.
The Pacific Amphibious Leaders Symposium '22 kicked off Monday, hosted by the Japan Ground Self-Defense Force and the US Marine Corps. Throughout the week, participants discussed the situation in the region, amphibious strategies and humanitarian assistance and disaster relief, among other topics.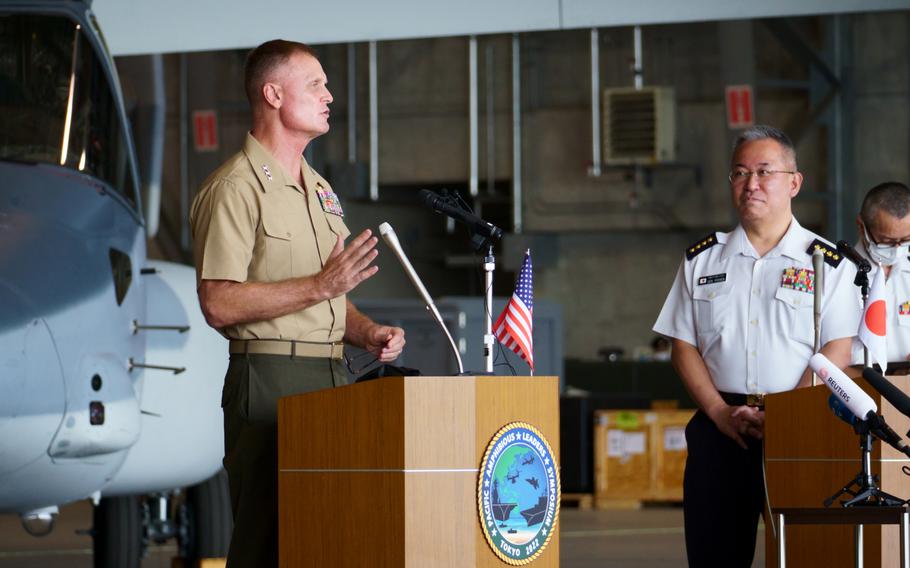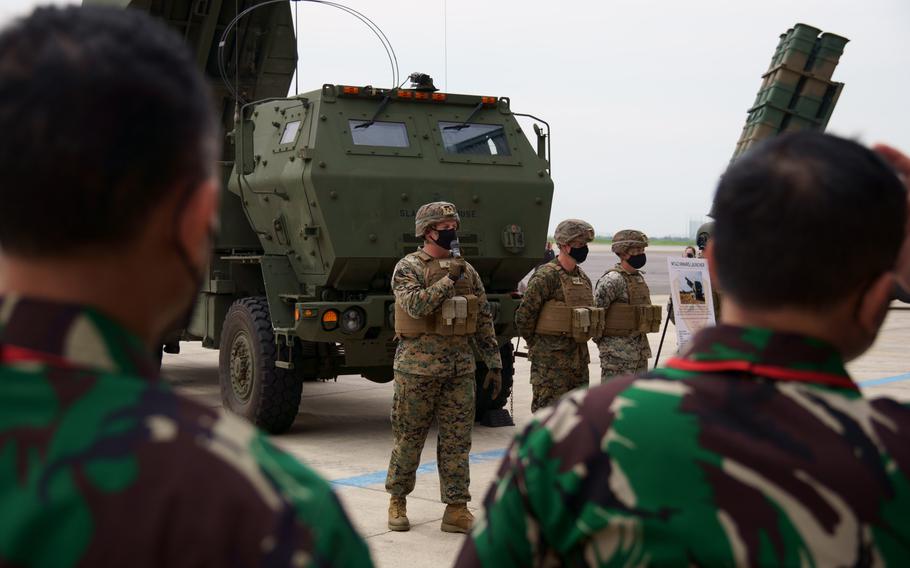 In addition to representatives of the armed forces of Thailand, South Korea, Australia, Canada, the United Kingdom and France, a discreet contingent of Taiwanese representatives was also present as unofficial observers. A A Japanese Ground Self-Defense Force officer confirmed that the Taiwanese representatives were present but declined to identify them by name.
The amphibious leaders symposium, now in its eighth year, may not be a flagship event compared to major international summits, but it remains relevant, according to James Brown, an international affairs expert at the Japanese campus of the 'Temple University.
The Taiwanese have attended previous amphibious symposia, but their presence this year makes it "all the more meaningful," Brown told Stars and Stripes on Friday by email.
"[This] places PALS in the category of forums where the United States, Japan and others can productively engage with the Taiwanese side in a quasi-official way," he said.
The symposium convened just after the Shangri-La Dialogue, an annual Asian defense summit this weekend in Singapore, where growing tension around Taiwan was a cardinal topic.
On June 11, US Secretary of Defense Lloyd Austin warned of "increasing coercion" from China, including "a steady increase in provocative and destabilizing military activities near Taiwan."
The next day, Chinese National Defense Minister Wei Fenghe said Beijing would fight to prevent self-governing Taiwan from going its own way. "We will fight at all costs. And we will fight until the end. It is the only choice for China," he said.
The US "One China" policy officially recognizes Beijing's view that it has sovereignty over Taiwan, but also views Taiwan's status as unstable. China views Taiwan as a breakaway province that must be politically reunited with the mainland, by force if necessary.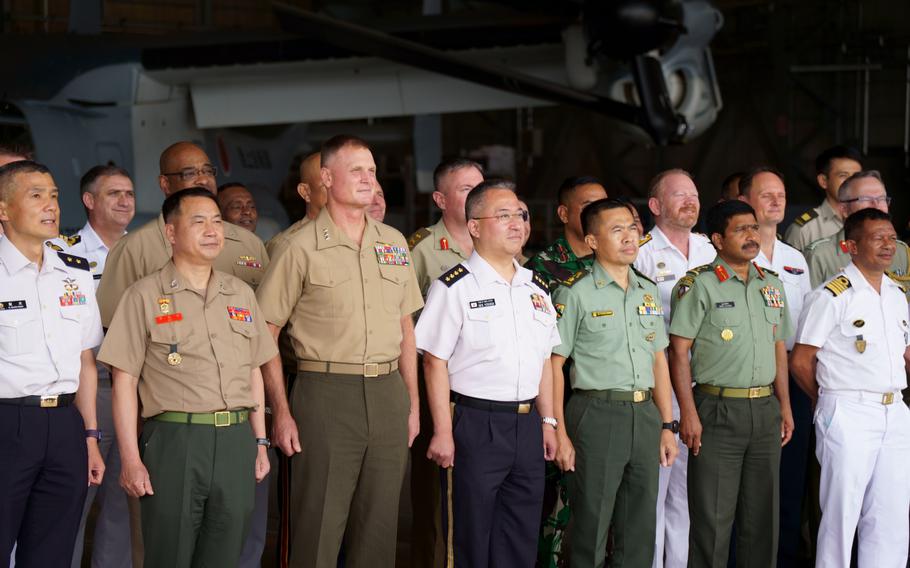 While nearly all attendees at the Amphibious Leaders' Conference wore their nation's uniform, Taiwanese delegates dressed as civilians. A Marine Corps spokesman did not immediately respond to a request for comment on the Taiwanese delegation's attendance.
However, the Taipei Times newspaper identified Rear Admiral Chang Shih-hsing, commander of the Taiwanese Navy's 151st Amphibious Fleet, as the delegate, along with unidentified Taiwanese navy and marine officers, according to a report on Wednesday. .
Brown said the presence of British and French representatives was also worth noting.
"It fits with Japan's ambition to encourage European countries to play a bigger role in maintaining security in East Asia," he said.
Lt. Gen. Steven Rudder, commander of the US Marine Corps Forces Pacific, and Gen. Yoshihide Yoshida, chief of staff of Japan's Ground Self-Defense Force, said at a press conference on Thursday that the main objectives of the symposium were to build partnerships and maintain a "rules-based order in the region.
"The security environment is changing rapidly; that's why you'll hear General Yoshida and all the participants we've had here this week say that relationships and interoperability with allies and partners are so critical," Rudder said. "We continue to advocate as a group for a free and open Indo-Pacific, international law and everything that goes into a rules-based relationship."