said Ambassador Ito Naoki
Bangladesh's apparel exports to Japan reached $1.10 billion last year and are expected to increase 10-fold to $10 billion by 2030, according to Ito Naoki, Japan's ambassador to Bangladesh. Photo: star/file
">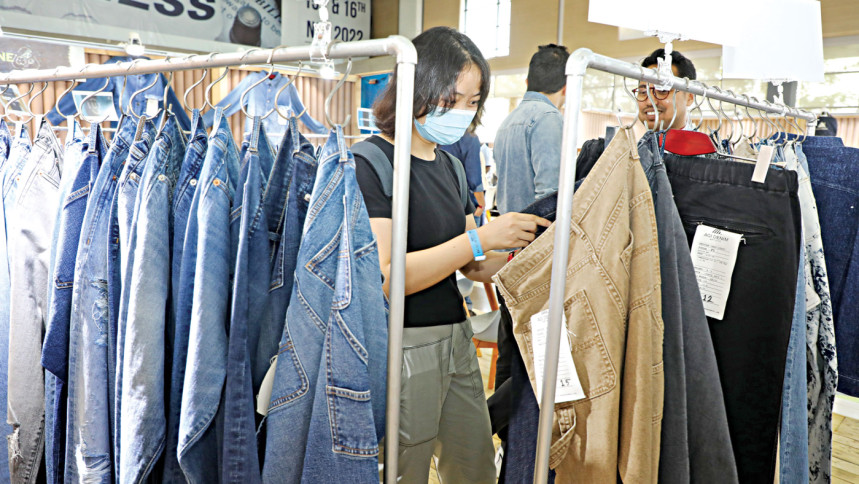 Bangladesh's apparel exports to Japan reached $1.10 billion last year and are expected to increase 10-fold to $10 billion by 2030, according to Ito Naoki, Japan's ambassador to Bangladesh. Photo: star/file
According to Ito Naoki, Japanese Ambassador to Bangladesh, two-way trade between Bangladesh and Japan will reach $20 billion by 2030, up from more than $3 billion currently, as shipments of garments to the Far East country East are increasing rapidly.
Bangladesh's apparel exports to Japan totaled $1.10 billion in the last fiscal year and shipments are expected to increase 10-fold to $10 billion by 2030, Naoki said. .
For all the latest news, follow the Daily Star's Google News channel.
At the same time, Bangladesh's imports from Japan will increase fivefold to $10 billion, and as such, bilateral trade volume will exceed $20 billion, indicating growth in recent years.
For example, the number of Japanese companies in Bangladesh has tripled in the past 10 years to reach 338 in 2022, and most of them are desperate to expand their business in the country.
Naoki was speaking at the 17th Annual General Meeting of the Japan-Bangladesh Chamber of Commerce and Industry (JBCCI) at the Lakeshore Hotel in Dhaka yesterday.
Most companies doing bilateral trade between Bangladesh and Japan want the two countries to sign a Free Trade Agreement (FTA) to retain customs privileges even after alumni graduate from a less-developed country in 2026.
However, Bangladesh needs to improve the business climate to sign an FTA, preferential trade agreement or economic partnership agreement with Japan, he said.
In addition, the country needs to improve its investment climate by reforming the tax system and removing disparities in cash incentives given to foreign and domestic companies to attract Japanese companies.
Many Japanese companies have relocated their operations to other countries from Japan and China, Naoki added.
The Japanese Ambassador went on to say that the bilateral relationship between his country and Bangladesh continues to grow. For example, the Japanese Special Economic Zone at Araihazar upazila in Nayaranganj will be the best in Asia in terms of facilities, infrastructure, labor and industrial relations and business environment.
Also, starting today, anyone from Bangladesh can travel to Japan for visiting purposes, as the travel rules have been relaxed. Previously, Bangladeshis were only allowed to travel to Japan in groups.
Thus, a direct flight between Dhaka and Narita in Japan is expected soon by Bangladeshi airlines, he said.
The Japanese-developed Matarbari deep seaport is expected to be operational by 2026 under Japan's Big B plan, which will enhance trade and investment in Bangladesh.
Dhaka Metrorail Line 6 is also expected to open by December this year and construction of a third terminal at Hazrat Shahjalal International Airport in Dhaka will be completed by December next year, he said. added.
Naoki sought cooperation from the government to establish the proposed Management and Technology Center for Skilled Manpower Training in Purbachal City, Dhaka to fill the shortage of skilled human resources.
Regarding the migration of skilled labor from Bangladesh to Japan, Naoki said Bangladeshis would have the opportunity to travel to Japan and work in the care sector by April next year.
Naoki then said that Prime Minister Sheikh Hasina is expected to visit Japan by the end of next month to strengthen bilateral relations, which will be helpful in attracting more Japanese investment to the country.