On March 18, ZERI Japan unveiled the designation of its solar-powered sea vessel MS Porrima as a symbol of clean and sustainable oceans at the 2025 World Expo.
ZERI will focus on the Expo theme "Blue Ocean" during its exhibition in the Osaka-Kansai World Expo 2025 pavilion. Following the organization's theme of pursuing a circular society, the ZERI installation will raise awareness among attendees about the prevention of marine pollution and sustainable use of the oceans.
"ZERI Japan" is the abbreviation for Zero Emission Research and Initiative in Japan. The organization is a global non-profit organization and one of thirteen companies and private sector organizations to stage exhibits at the World Expo.
Yusuke Saraya, CEO of hygiene products manufacturer Saraya based in the Higashi-Sumiyoshi district of Osaka, is chairman of the board of directors of ZERI. ZERI promotes public awareness and the implementation of environmental education. He focuses on the development of sound hardware cycles for society.
Saraya says that the ZERI Japan pavilion will consist of three installations. One will follow the theme "the mystery and abundance of the sea".
The central installation will be a presentation on the global environment, emphasizing the oceans through "a cinematic expression like no one has ever seen before." There will also be a restaurant where participants can enjoy a menu based on "sustainable use of the oceans".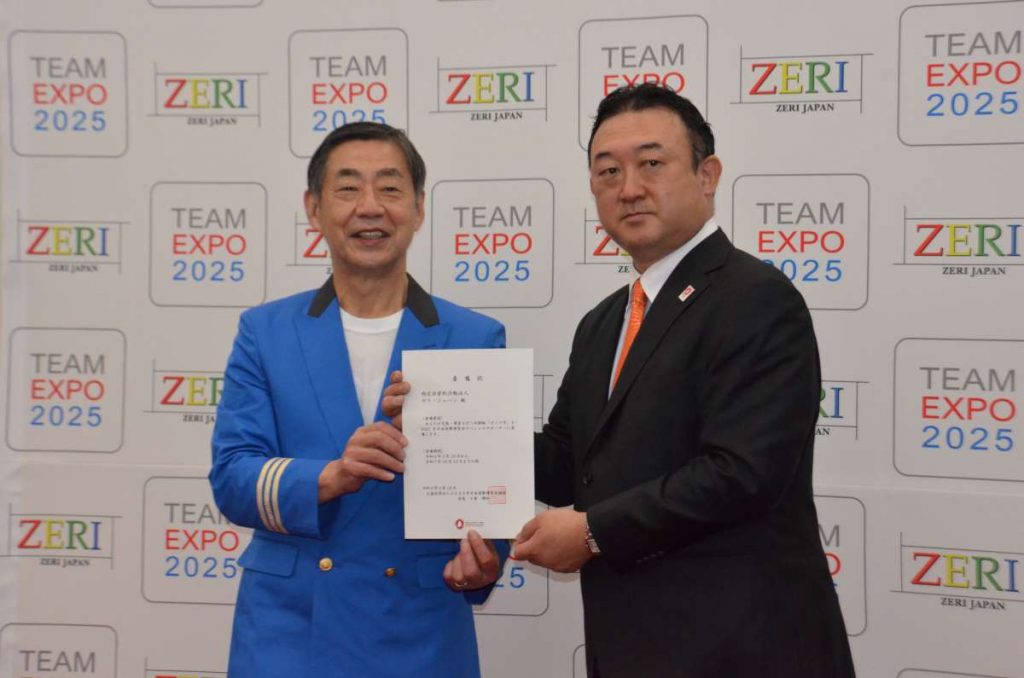 In addition, ZERI Japan's MS Porrima, a ship that does not use fossil fuels, will leave Morocco in the second half of 2023. Calling at ports in Africa, Brazil and the United States in the As part of a global PR campaign for the World Expo, it will dock in Osaka Bay during the 2025 World Expo.
Momentum is building with three years until the curtain rises on the Osaka-Kansai World Expo. The exhibition committee plans to unveil the official mascot of the event soon.
Yoshimasa Sakai, general manager of public relations strategy for the Japan Association for the 2025 World Expo, predicts that "when the logo and mascot are decided, people will be delighted to see the appearance of the expo materialize".
Adding to the March 18 press conference, Hiroshi Ozaki, President of the Osaka Chamber of Commerce and Industry and a consultant for Osaka Gas, said: "Across the country, we are far from the peak of interest in the Expo. We will strive to build momentum through events and a jingle, and publicize the Expo. »
There will be more to expect and learn as we seek to achieve decarbonization.
RELATED:
(Read this article in Japanese at this link.)
Author: Kohei Inoue